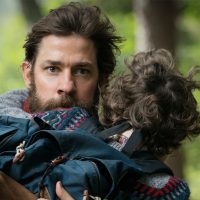 Back in February we got the exciting news that John Krasinksi would be birthing another magnificent piece of art, A Quiet Place: Part II. Today, John shared the movie is finished filming. The caption on the announcement for Part II featured the date 5-15-20. The release date of the film has now been changed to March 20, 2020 according to John's most recent post showing himself and wife/star Emily Blunt on the bridge seen in the film.
A Quiet Place was released in April 2018, and it was the first horror film in many moons that left me feeling physically ill from an adrenaline crash after leaving the theatre. It was both a thrilling, and absolutely heartbreaking portrayal of how far a parent will go to protect their family.
Thank you John Krasinki, for not making us wait until May.
View this post on Instagram