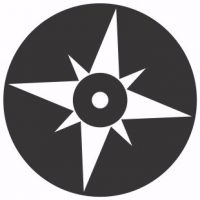 The United Conservatives currently hold a six-percentage point lead over the New Democrats according to a new poll.
The new polls indicate that the UCP has a comfortable lead everywhere in the province except for in Edmonton, where the NDP currently lead the UCP by 23%. As advanced polls opened Tuesday, the new survey also indicates that 13% of Alberta voters remain undecided on who they will support in the upcoming election.
There's growing uncertainty regarding the potential funding for a new consolidated campus for Northern Lakes College as well as a dialysis clinic for the High Prairie Health Complex.
One of the main talking points from Lesser Slave Lake NDP candidate Danielle Larivee in recent days has been the fact that UCP candidate Pat Rehn has not committed to the funding, as the United Conservative candidate says all plans would be subject to review. Rehn announced in Slave Lake on Monday that the UCP plan is to evaluate funding and management for health care, and conduct a performance review in the first few months if the UCP were to take power.
Three of the four candidates for the Central Peace-Notley riding were in Valleyview on Monday night, while Alberta Party Candidate Travis McKim was not in attendance.
UCP candidate Todd Loewen would highlight his party's platform including their plan to repeal the carbon tax, as well as pressure other jurisdictions on pipelines.
The Smoky River Regional Chamber of Commerce will also be hosting a candidates forum for Central Peace-Notley on Thursday night at Club Alouette in Falher.
Alberta Party Leader Stephen Mandel is saying he would retain the current cap on tuitions and create 45,000 new post-secondary education spaces if elected as premier.
Mandel says his government would have the new spaces in place by 2024 at universities, colleges and technical institutes, and adds more post-secondary opportunities are needed because 15% more high school students are expected to graduate in the next several years. The Alberta Party leader adds there's currently no predictability and no plan for post-secondary students from the Alberta NDP government.
Freedom Conservative Party leader Derek Fildebrandt is saying that one of his campaign's main objectives, the elimination of Alberta's carbon tax, would likely bring a halt to Calgary's Green Line LRT project.
Fildebrant says Calgary Mayor Naheed Nenshi has bungled the program, and doesn't think he's proved to the taxpayers of Calgary and Alberta that he can be trusted with that amount of money without a reasonable level of accountability.
Over one hundred people turned out to a rally at city hall in Lethbridge yesterday, to support gay-straight alliances.
Currently the law states that teachers cannot tell parents if their child has joined a GSA, however UCP Leader Jason Kenney says if his party is elected, he would let teachers decide if parents need to be informed about their child being in a Gay-Straight Alliance. Last month, hundreds of people showed up at rallies in Edmonton and Calgary where people called for the rules on GSAs to remain unchanged.