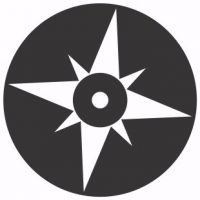 The Advanced Voting Stations for the Provincial Election are open until April 13th.
In High Level you can find the Polling Station at the Town Office in Meeting Room 150, while in Peace River you can go to 9715 100th street if you wish to cast your ballot early.
In Falher, advanced voting can be done at the Falher Regional Recreation Complex on central avenue, while in Fairview votes can be cast at the Mall on Main as well as the GPRC Fairview Campus. If you wish to participate in advanced polling in Manning you can go to the Elks Youth Centre on 4th avenue.
All advanced polling stations are open day-time hours until Saturday.
Alberta Party Leader Stephen Mandel spoke in Grande Prairie on Wednesday, saying he'd work to make life safer for residents of the region by expanding the role of Alberta sheriffs, as well as increasing funding to rural municipalities and First Nations.
Mandel says the Alberta Party would work with RCMP to increase patrols, and support local enforcement activities through additional funding to Alberta Sheriffs.
In response to the rising amount of rural crime in recent years, the Alberta party leader committed to creating a rural crime innovation fund. It would support police, municipalities, and entrepreneurs to develop new technologies geared at improving response times and access to crime data.
Alberta's Liberal Leader David Khan has released his party's Renters Protection Policy.
According to David Khan the Alberta Liberals will protect displaced renters by assisting with short-term financial aid. The new policy would force landlords to pay $750 in relocation benefits to tenants displaced by a building disaster, while renters can use the funds to help them find temporary accommodation.
Khan says the NDP has left renters behind by also not approving new condo regulations and failing to protect people in these extraordinary circumstances.
Alberta NDP Leader Rachel Notley is saying that Albertans from all walks of life are coming together behind her campaign to create jobs, build pipelines and diversify the economy.
Estimates show that the NDP's $25-a-day child care would increase employment by 43,000 people and add nearly $6 billion a year to Alberta's GDP. The Conference Board of Canada has said that every dollar invested in child care generates a $2 return.
Notley's plan would stagger a $1.5 billion investment over the next five years to ensure families across Alberta pay $25 per day. The plan would also address wait times by adding 13,000 new spaces to the existing 62,000 spaces in the province.
Despite having denied any wrong-doing, Jason Kenney's 2017 UCP leadership race is now under investigation by the RCMP.
The RCMP is looking into whether fake email addresses were linked to the names of real people to boost votes in the race that Kenney won, with police investigators saying they received the information from former UCP MLA Prab Gill.
A statement from UCP Executive Director Janice Harrington reads that The 2017 United Conservative party Leadership contest followed the most stringent security protocols of any leadership race conducted in Canada.