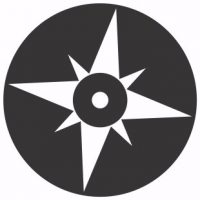 Alberta Liberal Leader David Khan has announced his party's long-term plan for protecting Alberta's environment.
The Alberta Liberals are committing to protecting the environment, and are boasting to have the most comprehensive environmental plan of any political party. David Khan says if elected he will create wildlife corridors, improve urban planning and adequately fund for disaster preparedness.
The Alberta Liberals say they would also protect 30% of Alberta's natural environments by 2030 while also creating more wildlife crossings and enhance protections for at-risk species. Khan says his water protection strategy will also address the growing threat to Alberta's water sheds.
The focus of Alberta's new democrats with the 2019 provincial election just a few days away continues to be the defamation of Jason Kenney.
The Alberta NDP leader Rachel Notley spoke in Calgary yesterday, saying the ongoing revelations concerning the RCMP investigation into Jason Kenney's UCP leadership campaign raise serious concerns. The NDP is also calling on the UCP leader to denounce the actions of eight UCP candidates, due to alleged "white supremacist" comments.
With the NDP way behind in the polls, Notley added that Alberta can do better by diversifying the economy and building a pipeline, as well as defend our public services and support working people.
Alberta Party leader Stephen Mandel is pledging to increase funding for school building and classroom supports if elected next Tuesday.
Mandel says if elected his party would add an additional 60,000 new spaces for students over the next four years, and that would also reallocate funds from elsewhere to make it happen. The party is planning to increase spending on building and modernization by roughly $190 million.
United Conservative Leader Jason Kenney was joined by Canadian Conservative Party Leader Andrew Scheer yesterday in Calgary, as the two talked about their plans for 2019.
Scheer, who will take on current Prime Minister Justin Trudeau in this fall's federal election, says Rachel Notley and Justin Trudeau both have the same attitude toward our energy sector, which is that they've both demonized those who have built the industry.
Both conservative leaders would take aim at Notley as much as they did Trudeau on Thursday, with both men vowing to replace their respective opponents at the federal and provincial levels.