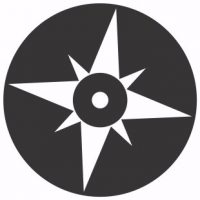 Polls are open across the province today until 8 p.m.
UCP leader Jason Kenney is standing by his Calgary-East Candidate Peter Singh after the RCMP raided the UCP candidates' auto-shop in Calgary. As part of the raid RCMP would seize a computer hard drive, as well as other electronic devices belonging to Mr. Singh.
Kenney, while having remained quiet on the issue for the passed few days, broke his silence regarding the raid by saying "All I know is what you know."
In a brief interaction with reporters on Sunday, Kenney would indicate that he was unaware of any accusations against the candidate, and that it was his campaign team, not Kenney, who had last spoken to Singh. When asked if he was interested in knowing more about the police raid, Kenney said he would be, if there was more information. Kenney would confirm Singh is still the UCP candidate for the Calgary-East riding, saying simply "He's our candidate" before driving away in his blue UCP pickup truck.
Alberta NDP leader Rachel Notley has taken a different stance on the allegations against Singh.
Rachel Notley condemned UCP Leader Jason Kenney's response to an RCMP raid of a Calgary candidate's business this week, saying it is "quite striking and shocking" that Singh is still a candidate for the UCP.
If you're interested in participating in today's Alberta vote you can do so at the following locations.
In Peace River, you can cast your ballot at the Belle Petroleum Centre while in Grimshaw voting will take place at the Royal Canadian Legion on 47th avenue.
In High Level voting will take place at the Florence MacDougall community school, while in Fort Vermillion you can cast your ballot at the Fort Vermillion Legion Hall on 5401 River Road.
In La Crete ballots can be cast at the La Crete Arena on 99th avenue, while in Manning you can head to the Manning Legion Hall on 4th avenue.
In Fairview you can visit the Fairview Campus Gymnasium at the GPRC located on 98th avenue, while in Falher voting will take place at the Falher Regional Recreation Complex on 32nd Central Avenue.
For residents in High Prairie you can visit Royal Canadian Legion Branch #37 on 52nd avenue. All voting stations across the province are open until 8 p.m. this evening.