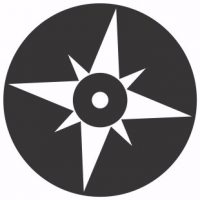 Marching orders for NDP candidates across the province were made abundantly clear this passed weekend, as the New Democrats verbal assaults on the United Conservative Party has ramped up yet again.
On a late Friday evening news release The NDP notes that Jason Kenney's candidates have again flip-flopped on their commitment to building the Springbank Dry Dam. This comes after Miranda Rosin, a UCP candidate for the Banff riding, would comment saying the UCP has not fully committed to the dam.
The Spirngbank dam is currently regarded as one of the options to prevent another flood like the one seen in 2013, which damaged thousands of homes and shutdown Calgary's downtown for days.
Fifty truckers and taxi drivers formed in Calgary on Sunday to oppose Jason Kenney's plan to toll new roads, a move they say will hurt families and businesses.
NDP candidate for Calgary-Falconridge Parmeet Singh says that under the guidance of Rachel Notley, the Alberta NDP wants to grow the economy and create jobs. He adds that toll roads don't help with that at all, saying they will hurt families and bankrupt businesses. Singh worries that families will take a hit in their pocketbooks for simple tasks like driving to work or picking up groceries.
UCP House Speaker Jason Nixon is now saying NDP allegations against him are a "complete and utter lie" after a statement filed in court. Cremona-area rancher Allison Gentry alleges Nixon assaulted her on her property on November 6th 2009.
The rancher claims that Nixon was part of an armed, three-person group that was caught hunting on her land. After the woman would begin to snap photos, she alleges the UCP member then "came after" her, asking her if she had his permission to take his picture, and reaching into the vehicle's cab to swat at the camera.
According to a Sunday press release the Alberta Party Leader Stephen Mandel will be in Leduc today to announce the party's plan to boost the province's agriculture and agri-food industry, with a $100 million dollar new fund for research and food processing growth.
The Alberta Party leader says the world's population is growing every day and that represents huge opportunity for our agriculture and agri-food industry.