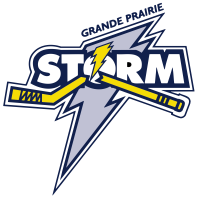 The AJHL's Grande Prairie Storm will play in a very unique hockey game tomorrow night.
The Storm will play the Czech Republic national team in an exhibition game for the World Junior A Challenge happening in Dawson Creek.
Eric Hein, the business manager for the Storm, says this will be a unique experience for the players and the fans.
"We should have scouts and guests here that we normally wouldn't have and it's an opportunity for our players to really see how they stack up against some of the best players in the world at their age level so our coaches are pretty excited for it as well."
Hein adds that it will be a rare chance for fans to see some different competition.
"Coming from a hockey background, I think it's going to be interesting to see if they do anything different or how they play. It should be a very exciting experience for our fans. We have some really tremendous giveaways that we're going to to. Our 50/50 is going to start at $2500."
Tomorrow's game is a 7 PM start at Revolution Place.
The World Junior A Challenge goes from December 7-15 in Dawson Creek.
– Kyle Moore, Trending 55 Newsroom