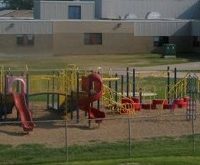 The Alberta Government has bought 1,600 atlases that will bring First Nations, Metis and Inuit history to life for high schools across the entire province. The move is part of the Alberta government's commitment to the Truth and Reconciliation Commission, students will be learning about the history and legacy of residential schools as well as the history of the various Indigenous peoples.
"We all have a part to play in reconciliation, and it is critical teachers have the resources they need to teach this important material in their classrooms. The atlas includes information on Indigenous communities, languages, education, treaties and lands, told through authentic Indigenous voices. It will serve as a powerful education tool as we move forward together along the path of reconciliation," Minister of Indigenous Relations, Richard Feehan.
The four volume atlas set also includes an interactive website and an educational app. one book covers reconciliation and the Residential Schools while the other three cover the history of First Nations, Metis and Inuit peoples.