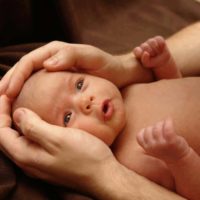 July 21, 2021 – The province will be launching a pilot program next year to screen all newborn babies in Alberta for spinal muscular atrophy. The testing will allow for early detection and prevention of the condition, as it's best to start treatment for SMA before symptoms occur.
$366,000 is being provided by Muscular Dystrophy Canada to Alberta Precision Laboratories to implement the test through a one-year pilot program starting in early 2022. After the pilot ends it will be added to Alberta's Newborn Metabolic Screening Program, which already screens newborns for 21 other treatable conditions.
Health Minister Tyler Shandro says it's the provinces way of showing they are committed to strengthening the health care system and making sure every family gets the care they need. "The new screening pilot will allow Alberta born infants affected by spinal muscular atrophy to be identified before the onset of symptoms when treatment is most effective for those babies." Shandro says the testing is not invasive and only needs a heel prick for blood spotting to test for conditions 24 to 72 hours after the baby is born.
Newborn metabolic screening is provided by Alberta Health Services and Alberta Precision Laboratories analyzes the screening tests. In 2020-21, more than 48,000 newborn babies born in Alberta were screened for 21 conditions. 214 received an abnormal screen result and were referred for diagnostic testing and 57 of these babies were diagnosed and treated for one of the 21 screened conditions.
The province currently provides coverage for Spinraza (nusinersen), the first therapy marketed in Canada for patients with spinal muscular atrophy, through government-sponsored drug plans.
In January 2021, Alberta announced interim funding of Zolgensma, a one-time gene therapy treatment with a cost of $3 million per dose, to treat pediatric spinal muscular atrophy. Specialists submit for application to access the Zolgensma on behalf of their patient(s) for coverage to be considered during the interim period while the drug is under review and negotiation.
-Erika Rolling, Trending 55 Newsroom