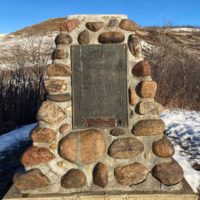 When I was younger, my family liked to go to a lot of museums. I don't dislike museums, but the ones we'd be going to most often were the little mounds of dirt and piles of rocks which are scattered all up and down the English countryside. Britain is an old place with many little mounds of dirt that used to be forts or graves or shops where old English monks would buy their pasties. And many more big piles of rocks which used to be churches or castles or shops where the Normans and Saxons or Romans would buy their pasties.
I'm sure now as an adult I would find these museums delightful and interesting, but as a kid I found them incredibly boring. The ones who didn't let you climb on the big piles of rocks were especially bad. (frankly I'm surprised at the number of places I was allowed to climb on. I should probably have left those castles alone). To make matters worse, my father is the type of person who stops to read every single piece of literature in the museum. Every. Single. One. Every little plaque, sign, or poster that tells you about the history of this particular mound of dirt. When they made it, what they used it for, and when it stopped being what it was and started being a little pile of dirt or rocks.
I couldn't understand this as a kid. All those signs are so boring! Lets just keep moving and then we'll be done sooner! Maybe there'll be something interesting in the gift shop!
In the past ~7-8 years though, my opinion has really changed on those signs, and I credit 99 Percent Invisible for converting me. Not just signs, but plaques, and posters, and even sometimes the little informational engineering engravings that tell you some kind of info about what you're looking at. I love these things! They're so wonderful. And once you start looking for them, and taking the time to read them, the world around you gets so much more interesting.
Peace River has *SO* many signs like this. Little info markers are everywhere! Big signs with the history of the region are scattered all over town. But there's also some wonderful little bench plaques and secret little signs too.
Check out this article from 99% Invisible too. I think you'll enjoy it and maybe if you're not already reading those plaques, you will be soon.