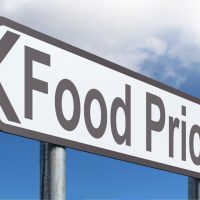 The annual Food Price Report was released.
The average family will spend $400 more in groceries and about $150 dining out.
Food prices are expected to rise anywhere from 1.5 to 3.5% in 2019.
Vegetables will see the biggest jump in price – going up 4 to 6%.
Fruit, Dairy, Bakery, and non-perishables are likely going to increase by 2 or 3 percent at most.
Good news for Meat prices. They are predicted to drop 1 to 3%.
Same with Seafood… which could fall about 2%.
Check out the report HERE