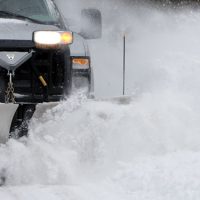 With temperatures dropping down to -20 and below over the next week and at least 15-30 cm of snow expected this weekend the Town of Peace River is reminding people to be aware of frostbite and to stay indoors unless absolutely necessary and bundle up if you do go out.
Graters will be on the roads from Monday through Friday next week as well as residential snow removal beginning on Tuesday.
Signs will be posted and a Schedule will be available online.