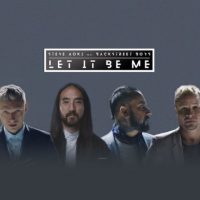 Backstreet Boys have teamed up Steve Aoki for their latest single, Let It Be Me. The song, and the video that goes along with it, spreads a message of love, acceptance and how true love survives all; "Nothing that's easy is worth it, nothing that's worth it is perfect…Even if it gives me hell, baby I would take it all for you."
Backstreet Boys are currently on their DNA World Tour, which will wrap up in Brazil in March 2020.
Still asking when AJ began the hot Backstreet Boy.