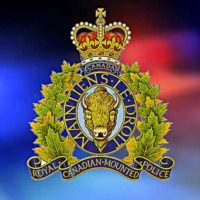 A 32-year-old man from the Nampa area has a bail hearing coming up on Monday.
According to the Peace Regional RCMP, there was a report of a break-and-enter at the Mighty Peace Golf and Country Club on Thursday morning.
Officers learned that the clubhouse was broken into and several items were missing including: golf equipment, food, liquor and clothing, among other items.
Police and staff members from the golf course were able to find the suspect nearby and he was found with the stolen items, a makeshift firearm, and what was believed to be a controlled substance, according to police.
Anthony Aaron ROSHUK, a 32 year old from the Nampa, Alberta area, has been apprehended on multiple outstanding warrants for his arrest, stemming from incidents in multiple jurisdictions throughout the Peace region.  He's further charged with the following criminal offences in relation to this incident, including:
Breaking and entering with intent (2 counts)

Possession of property obtained by crime

Possession of a prohibited weapon

Possession of a controlled substance (3 counts)

Obstructing a peace officer

Failing to comply with conditions of a release order (8 counts)
– Kenny Trenton, Trending 55 Newsroom

Tags: