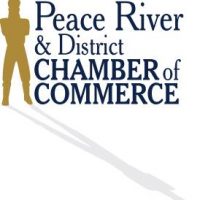 PEACE RIVER — Newly elected MLA Dan Williams will speak in the Mackenzie Room at the Sawridge Inn and Conference Center tomorrow. This is apart of a general members meeting of the Peace River & District Chamber of Commerce for May.
Executive Director of the Chamber, Ramona Thoma, says that Williams will speak on what he plans to bring to the Peace River riding.
"[Williams] will be speaking on his leadership leading to a more prosperous Peace Region," Thoma explains, "We'll start with a lunch meeting from 11:30 til noon and then we'll do our chamber meeting for 15 minutes and then a Q&A with Dan Williams".
Williams was elected after taking home 71% of the vote after the April 16th election, defeating NDP incumbent Debbie Jabour.
The meeting is only open to members of the Chamber and will run from 11:30am to 1pm.
If you are interested in becoming a member of the Chamber all you have to do is email Ramona at manager@peaceriverchamber.com or go on their website (peaceriverchamber.com) and join on there.
— Preston Hodgkinson, Trending 55 Newsroom

Tags: