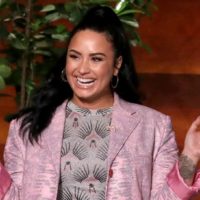 As Demi Lovato re-enters show biz, she has given a string of heartbreaking interviews where she gives us just a glimpse into the struggles that lead to her 2018 relapse and subsequent overdose.
She appeared on Ellen today where she talked about the mistreatment encouraged her eating disorder, which was only the beginning of her downfall.
I have always been a fan of Demi and it is so awesome to see her rebuild, and to see how happy she is now!