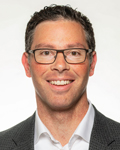 We had our weekly conversation with the Minister of Jobs, Economy and Innovation, Doug Schweitzer on the Trending 55 Newsroom's Hot Seat.
As always, we touched on a few sports topics, but Schweitzer also gave us his thoughts on the current COVID-19 situation, and why he feels the future is bright for Alberta.
The full conversation is below.
– Kenny Trenton, Trending 55 Newsroom

Tags: