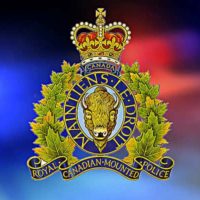 On November 6th at around 10:35am, Peace Regional RCMP were called to the scene of a single vehicle rollover on Highway 986 near Little Buffalo, Alberta.
RCMP along with STARS Air Ambulance, other emergency medical services and fire services attended the scene of the collision. Investigation found the SUV was headed westbound on Highway 986 and went off the road into the north ditch where it rolled.
There were five people in the vehicle and all suffered various injuries. One was pronounced dead on the scene, two including the driver were critically injured and taken to hospital, another was taken to hospital in non-life threatening condition and one was treated on scene sustaining only minor injuries.
The name of the deceased 24 year old female passenger from Cadotte Lake will not be released.
No further details are available at this time.
-Erika Rolling, Trending 55 Newsroom.