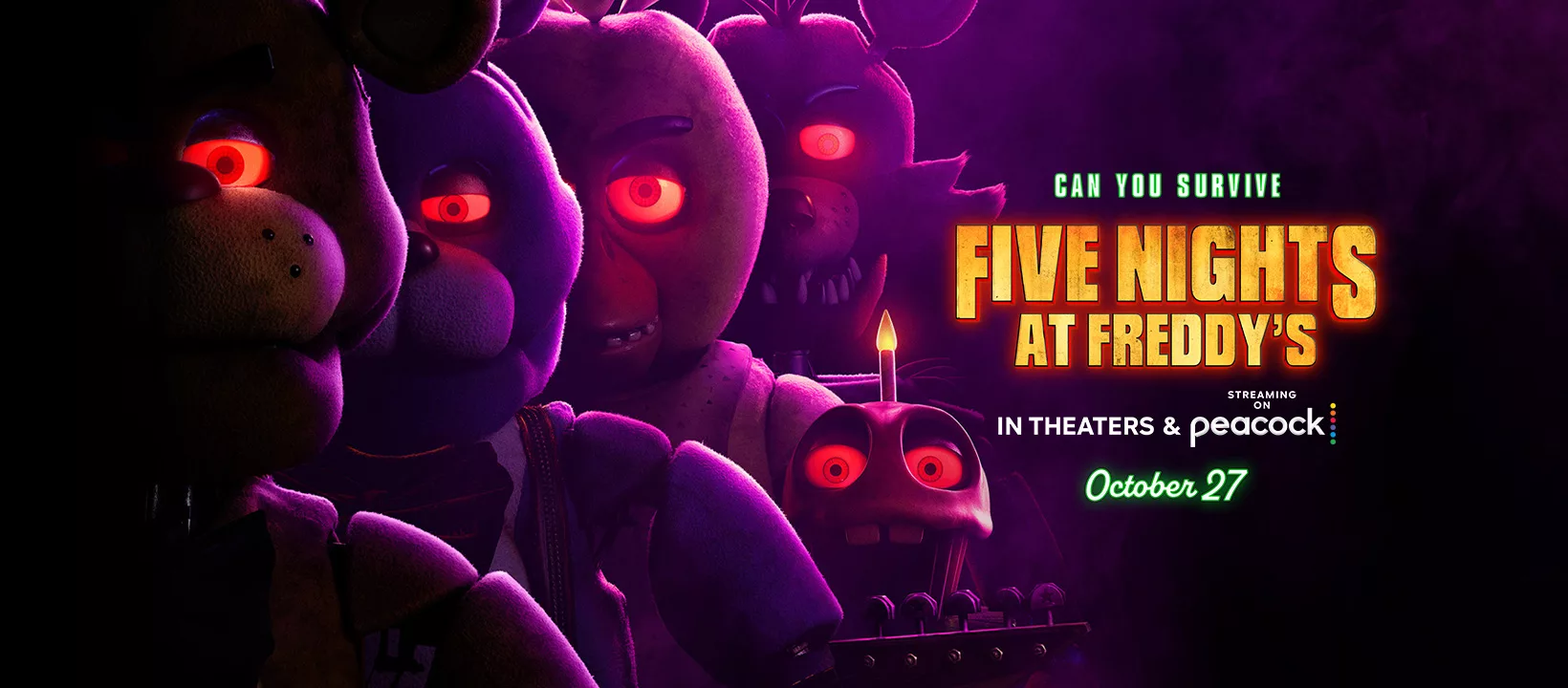 Saturday during the day I took in the anticipated Five Nights at Freddy's. For some people they grew up with the Five Night at Freddy's video games, and that was evident this weekend when teens packed the local cinema selling out the Friday Night showing and doing a good job filling up the night shows on the weekend. For me I had never heard of the video games at first until doing a little research after the trailer peaked my curiosity.
The movie centres around a guy who takes security guard job, out of desperation, at the long out of business Freddy Fazbear's Pizza (much like a Chuck E Cheese). He discovers that he bit off more than he could chew taking the job as the animatronics come alive at night and do more than just play instruments. The security guard must deal with his past while protecting his sister to survive working there.
It stars Josh Hutcherson (Hunger Games fame), Elizabeth Lail, Piper Rubio and Matthew Lillard.
The film is rated 14A which means you need to be accompanied by an adult if under 14.
Personally I liked but didn't love the movie. I feel there was a lot that can be done with just what I saw in the movie and the backstory, never having played or view the video games. I felt the back story was good, with the acting leaving more to be desired. As far as modern horror films go it was alright, nothing overly special to me but was actually watchable. Most horror movies these days are either laughable due to the cheesiness or just gory rather than scary. While I never felt scared watching it I could easily see how for the teenagers this could be and give them some jump scares. I feel adults won't mind seeing it with the teens/kids unlike some movies.
Given the intimidate success I would imagine that there will be a sequel if not a trilogy.
Final Grade: 6.5/10
Check out the trailer:
– Everett