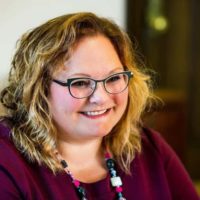 The Trending 55 Newsroom had a chance to catch up with Edmonton area MLA, Sarah Hoffman, who is the former Minister of Health and now serves as the Education Critic for the NDP Caucus.
On the Hot Seat, Hoffman talks about:
The NDP's return-to-school plan
More hesitation of a return to classes with increasing COVID-19 cases
The increased cleaning costs and her thoughts on the government's $120 million funding towards schools recently announced
Caps on the size of classrooms
The importance of internet access for rural residents in case Alberta goes into another lock down
The health file, as well as the government suggesting that doctor's pay become public knowledge, and;
She is planning to take a small vacation in our region.
The full discussion is below.
– Kenny Trenton, Trending 55 Newsroom

Tags: