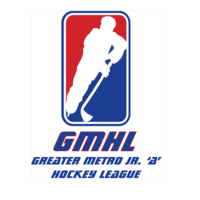 The GMHL is looking at possibly adding a team in Grimshaw next season.
The league already has a presence in the region with a team in High Prairie, and the GMHL's expansion director Derek Prue says they've had positive conversations so far with town officials.
"There's obviously a fantastic facility there and areas for the guys to their weight training and dry land and video and all that stuff in one location. That's always a bonus from a recruiting standpoint as well."
Prue says if they can succeed with their player development model, they should be able to create a strong fanbase in the community.
"With how close all of our teams are, games are very evenly matched and it's a great value. Secondary to that is from a fan perspective, there's definitely a lot going on away from the game as there is on the ice with things for the kids to do and family events and stuff like that."
While there's no firm timetable in place right now, Prue says they should have an answer in the next two weeks about if the team will be able to get started for next season.
The league already has one expansion team planned for this season in Fox Creek.
– Kyle Moore, Trending 55 Newsroom