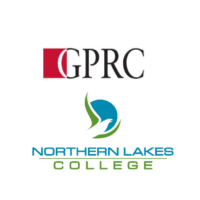 August 25, 2021 – Many post-secondary institutions across Alberta are requiring all people on their campuses to undergo rapid testing for Covid-19 if not fully vaccinated and/or wear a face covering.
College and university campuses in Edmonton and Calgary have imposed Covid-19 protocols in various forms, whether it be rapid testing for unvaccinated people, masking or both.
The Grande Prairie Regional College has opened both campuses in Grande Prairie and Fairview back up to the general public and have not released any word on if there will be rules brought in with the new semester starting soon.
As of August 24, 2021, GPRC Covid-19 precautions are:
If an individual tests positive for Covid-19, they must self-isolate from GPRC premises for a minimum of ten days.
Masking is not required, but is supported.
Northern Lakes College is following in similar footsteps as GPRC, NLC wants anyone that is experiencing Covid-19 symptoms to not come on campus and adhere to public health measures.
The college is following the provincial government guidelines for Covid-19, which means masking will not be required and all operations excluding international travel will return to normal for the beginning of the Fall 2021 semester.
A statement issued by NLC President & CEO, Dr. Glenn Mitchell follows below:
"Northern Lakes College holds the health, safety, and well-being of students and employees as a priority in its continued response to COVID-19. This fall will see students and employees learning and working on campus, with continued safety measures being implemented, including:
Vaccinations being encouraged
Voluntary wearing of masks
Glass barriers at high traffic counters
Physical distancing being encouraged
Enhanced cleaning protocols
Emphasizing that those with COVID-19 symptoms stay at home
Hand sanitizer stations are in place and frequent hand-washing will continue to be encouraged
Frequent communications from the Office of the President and resources, such as the NLC Relaunch Guidelines document available on our website, help keep staff and students apprised of COVID-19.
The Hazard Assessment remains in place.
With campuses located in many communities, Northern Lakes College employees and students are required to adhere to the bylaws and guidance of respective municipalities while working in that location. In addition, employees and students located in partnership locations are expected to follow measures implemented by those institutions.

Northern Lakes College will continue to respond to guidance provided by the province and will adhere to all public health measures in effect."

-Erika Rolling, Trending 55 Newsroom

Tags: