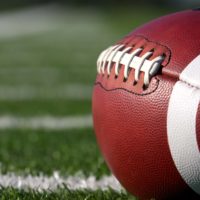 High Prairie and Valleyview are ranked in the Top 10 in High School Football.
The Renegades beat Peace Wapiti school 42-6 in Grande Prairie on Wednesday.
This puts High Prairie at #6 in the Tier 4 Division.
Meanwhile, Valleyview, despite a 59-0 loss in Sexsmith on Thursday, is ranked #10 in Tier 4.
The Cougars have a Bye week this week.
Peace River has fallen out of the top 10 in the Tier 3 Division.
The Pioneers play on Friday, at home to Sexsmith.
Keith Hopper, Trending 55