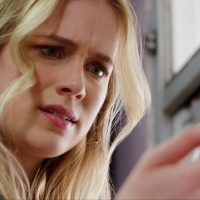 This morning I was cruising for the upcoming movie releases and I came upon a trailer for a horror movie that made me feel physically ill, it might just be because it's cold and flu season.
Countdown is a classic "race against the clock" story, except in this horror thriller a group of millennials have downloaded an app that will count down to when they're going to die.
Honestly the fact that they are now using modern day apps as a horror concept breaks my classic horror loving heart, but this really does look kind of creepy.