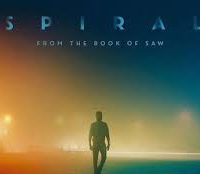 Horror fans have either a love or hate relationship with the Saw franchise. Yeah, the movies got a little repetitive, but if you continued watching every movie blew your mind with how cleverly thought out and intricately twisted together the stories were. Personally, I am a huge fan of a story line that pits people against an everyday psychopath.
The Saw Saga seems to be continuing with an all new chapter, this time…adding in some pretty big names. Spiral is a new horror hitting the big screen, starring and produced by… Chris Rock. It also features Samuel L. Jackson.
Watch the trailer below. Warning: It's a horror movie, so yea know….adult content.