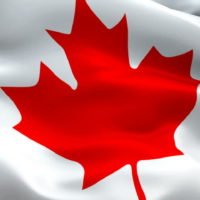 The Canadian Economy is taking a huge hit during the COVID-19 pandemic, but a great way you can continue to support the Canadian economy is by shopping online. So I compiled a list of some of my favourite Canadian companies that will still ship you their products.
Autumn Jade Studio: A jewelry maker in Peace River, she also sells houseplants
Temper + Lace: A Candle maker in High River, Alberta
Femme Faire: Cute headbands, earrings + bags made in Ontario
Ativo Skincare: Natural Skincare made in BC
Haven + Ohlee: Canadian made scrunchies
Supercrush: Canadian made scrunchies
Eatable: Alcohol Infused Popcorn out of Ontario
Analog Coffee: A coffee shop in Calgary that will ship you coffee beans
Wapiti Bean Co: A Coffee shop in Grande Prairie that can ship beans
And of course, don't forget to support local. Many of the businesses in the Peace Country are offering services like take out and delivery. Board N Barrel, Peace River Brewing, Mr Mikes, Java Domain, Kita North, Boston Pizza, Kit Office Plus, Modern Paint and Decor, and more are still able to safely offer you their services.