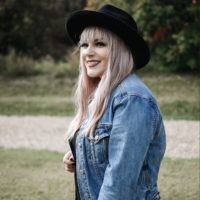 It's hella hard to make friends, especially as an adult. There's no app for that. I don't participate in community theater,I don't have kids, I don't play on sports teams and I don't go to the gym, so the ways I can meet a friend to enjoy a class of wine with are pretty slim(especially during a pandemic, I take my social distancing pretty seriously and it's only about 70% by choice). So here I am, asking you to pick me, choose me, love me, and follow me on Instagram. Here's a little bit about ME:
I'm Kelsey and I'm from Ontario. The Ottawa Valley to be more specific.
I like Grey's Anatomy. Really, anything Shonda Rhimes does: How To Get Away With Murder, Scandal, Station 19.
I love wine. That's simple. I also love coffee.
I have two dogs, two cats and a husbae.
I like gardening and houseplants.
I love horror, the bloodier the better. I love The Addams Family, Tim Burton Films and the Scream franchise. I also love true crime but if you're a woman over the age of 25, you probably love it too.
I listen to rock, folk, indie music. There's a few pop and country artists I listen to as well (kind of have to in my line of work).
I love photography, so if you're trying to up your IG game we can totally bond over that.
I'm a feminist. This is important to me. I love to surround myself with strong, ambitious women whose ideals align with my own.
I don't think COVID-19 is a hoax orchestrated by Bill Gates.
Trans Women are Women. Trans Men are Men.
Black Lives Matter.
Wanna be friends?