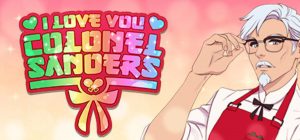 I love KFC as much as anyone, but I didn't realize until now that I love KFC in a…Romantic way.
Yes the year is 2019 and finally, everyone's favourite brand of fried chicken is releasing a dating sim where you can become business partners with, and also enter into a loving relationship, with The Colonel himself.
I love you colonel Sanders: a finger lickin' good dating simulator will be available for free on steam September 24th.