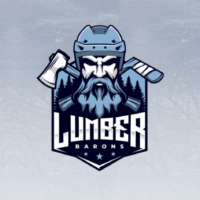 The La Crete Lumber Barons are preparing for their second season in the NWJHL.
Pre-season games are happening this week and GM Dennis Paul says they'll be playing games in the Edmonton area against teams from the Capital Junior B league.
"We talked about something to have a kickoff or a bit of a bonding experience off the get go with our guys and just have the ability to play some different teams because unless you get to provincials, you don't really play other Junior B clubs in the province unless you make the effort. So I started making some calls and was able to arrange games with St. Albert, Spruce Grove and Morinville for a triple header down there on the weekend."
The team held their training camp this past week and Paul says they like the makeup of their club.
"We've been able to secure Dion Knelsen for a three year agreement on the bench as our head coach and he definitely has the pedigree to develop young players and I think that's attracted some of the younger ones to come back to La Crete and play and develop under Dion. We actually have eight U18 players on our club, we'll probably be the youngest team in the league again."
Our interview with Paul can be found below.
Lumber Barons regular season schedule.
September 16 at North Peace
September 17 at North Peace
September 23 vs Beaverlodge
September 24 vs Beaverlodge
September 30 at Fairview
October 1 at Grande Prairie
October 6 at Sexsmith
October 7 at Dawson Creek
October 8 at Fort St. John
October 14 vs Fairview
October 15 vs Fairview
October 28 vs Fort St. John
October 29 vs Fort St. John
November 4 at Sexsmith
November 5 at Beaverlodge
November 11 vs Dawson Creek
November 12 vs Dawson Creek
November 17 at Grande Prairie
November 18 at Fort St. John
November 19 at Sexsmith
November 25 vs North Peace
November 26 vs North Peace
December 2 at Grande Prairie
December 3 at Beaverlodge
December 8 at Fairview
December 9 at Beaverlodge
December 10 at Dawson Creek
December 16 vs Grande Prairie
December 17 vs Grande Prairie
December 30 at Fort St. John
December 31 at Dawson Creek
January 5 vs Sexsmith
January 6 vs Sexsmith
January 7 vs Sexsmith
January 13 vs Fort St. John
January 14 vs Fairview
January 20 vs Beaverlodge
January 21 vs North Peace
January 27 vs Grande Prairie
February 2 at North Peace
February 3 at Fairview
February 10 vs Dawson Creek
– Kyle Moore, Trending 55 Newsroom