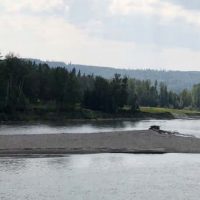 GREENVIEW — Council in the MD of Greenview have scheduled a public hearing for the Tri-Municipal Industrial Partnership Area Structure Plan.
An Area Structure Plan (ASP) provides a framework for the subsequent subdivision and development of an area of land within a municipality. An ASP then further describes the sequence of development anticipated for the lands, as well as the land uses proposed for the area and addresses the general location of transportation routes and public utilities.
An ASP contains land use and development guidance for the general public, developers, landowners, Municipal Planning commission members and Council, with the Area Structure Plan to be circulated to adjacent landowners within 1500 metres of the proposed development, for comment prior to the Public Hearing.
The benefits of the recommended motions are that an Area Structure Plan will ensure that development proceeds in an orderly and economical manner; while the disadvantages of the recommended motions are that industrial development may conflict with adjacent land uses.
A public hearing for the ASP will be held at 10:00 a.m. on May 27th.
–Alex Rodgerson, Trending 55 News