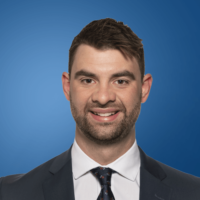 Several new schools are in the works around the region, including in Peace River, Manning and Fort Vermilion.
Peace River MLA Dan Williams says these new buildings will provide a boost to their communities.
"Especially if you look at something like École des Quatre-Vents where it's a francophone community and it will become the centrepiece. There's going to be a lot about this school where we're going to be focusing on the francophone community, not just the students but the entire cultural community in the area. I think it is very important for us to understand that schools are institutions. They're places where we gather, its places where we educate our kids but we also grow as a community as well."
Speaking with the Trending 55 Newsroom, Williams says the building of the new schools will also help with the growing of the local economy.
"This is going to provide dozens upon dozens of jobs in the area as we have a multi-year construction plan here in Peace River, but also we're looking at the school design that has already been announced in Manning, Fort Vermilion, Buffalo Head, so it's across the entire constituency. Everywhere you go, you're seeing constituency schools being updated and developed."
In addition to those new schools, Williams says other big projects like the La Crete health centre and the Del-Air lodge in Manning will help with the economy.
You can hear our full discussion with Williams below.
– Kyle Moore, Trending 55 Newsroom