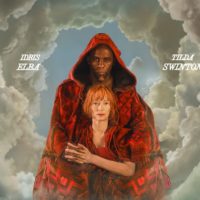 Alright, I'm intrigued, Idris Elba Is a Genie, or more specifically a Djinn. This is in the movie three thousand years of longing which is director George Miller's newest movie after Mad Max Fury road. It stars Idris Alba and Tilda Swinton in this film based on a short story.
Overall, I thought it was an interesting watch. Like the short story it's based on, the movie is also comprised of very interesting short stories. These are tales that the Djinn has gone on in his lifetime. If the movie was all just short stories I think it would have been amazing. It fell apart for me with the overarching plot. I didn't think it was as strong as it could have been to really tie all these short stories together. I get you can only include so much in a movie but I still feel like I was left with a lot of unanswered questions by the end of it. Which might not necessarily be a bad thing for some people.
Looking online it seems that the movie has been getting some mixed reviews with some praising it for its beautiful visuals and star-studded cast.
If you are looking for an interesting new film I would say to give it a watch. There is a lot to like here it is visually very interesting and the short stories are really neat. Although, below, I have included the trailer which does set a different tone than the movie. The trailer seems more action-focused and quick-paced. So, if you do ends up seeing it. Keep in mind that this movie is about unravelling a tale at a much slower pace.
-Jared Gomes