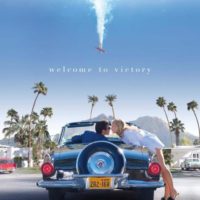 Although it tells you not to worry in the title, this is something you should worry about missing out on.
Okay, let's start this by saying I really enjoyed this movie. In its description, it is listed as a horror movie but I would classify it more as a suspense thriller. That is not a bad thing though. This movie kept me engaged the entire time. Just thought I would clarify what you might be getting yourself into. Even my friend who isn't a big fan of horror enjoyed this movie so you might as well.
We follow Alice who lives in a neighbourhood in the 1950s where everything is great!…or is it. The movie establishes early on that something is off in this world. It's almost like they expect you to have seen a trailer or heard anything at all about this movie. I think that's awesome because instead of the movie taking its entire runtime for you to finally see that something is weird. It instead uses that time for you to figure out why this world is strange and not right. That mystery that you are trying to figure out is very interesting and once you do piece everything together I felt very satisfied with the answer.
I should mention that "the behind the scenes" of this movie has had a lot of controversy surrounding it from the cast, to the director, to harry styles spitting on Chris pine!…turns out it actually didn't happen though.
Aside from all that I want to reiterate that the movie is definitely worth checking out if you are a fan of mysteries and or harry styles…
For this movie, I feel like the trailer actually does a good job of highlighting what this movie is about so if you are interested you can give it a watch below!
-Jared Gomes