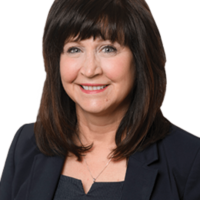 With affordability being a major concern, the NDP opposition is calling for changes to be made to the Assured Income for the Severely Handicapped benefit.
Community and Social Services Critic Marie Renaud says the NDP government passed a law to ensure AISH benefits kept pace with inflation, but that was repealed by the UCP.
"We've continued to demonstrate to them the problems with AISH. It's below the poverty line, people do struggle on AISH and what we've seen in the last year or so with record inflation, that has made a really difficult situation almost impossible for many people. People are struggling to even to just buy basic food."
Renaud says those changes have made life even more difficult some of the province's most vulnerable.
"It was tough living on AISH before prices were skyrocketing and it is now virtually impossible for some people now. At the end of the day, it's going to impact our future. This is causing problems. I've heard numerous stories of people being on the verge of losing their rental accommodations because they can't afford it and they have no place to go."
We talked to Renaud on the Trending 55 Hot Seat, that discussion can be found below.
– Kyle Moore, Trending 55 Newsroom