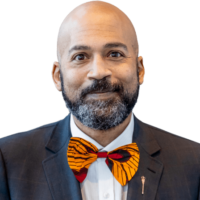 The NDP says that unfilled residency seats for family medicine students at the U of A and the U of C shows the province is not attractive for aspiring doctors.
Health Critic David Shepherd says the strained relationship the provincial government has with doctors lead to a lot of medical students going elsewhere for their education.
"These are students who were beginning their medicine program around 2019-20 when the UCP government chose to go to war with Alberta doctors, tore up their master contract, and then spent two years attacking them. Students who were starting their program then, they saw the aggression of the government, their hostility towards doctors and in particular family physicians, and now they're choosing to vote with their feet."
Data from the Canadian Resident Matching Service shows 42 residency positions for family medicine students unfilled in Alberta Universities, compared to just two in BC and none in Saskatchewan.
Shepherd says another factor is some funding cuts that have been made to Alberta colleges and universities.
"So that means the cost of tuition for medicine has gone up and that creates a barrier for students that come from more marginalized communities or may not have the kind of income that some kids from the city might have. It makes it harder for us to recruit a more diverse range of people from across the province and across communities who would go back to work in those communities."
We talked to Shepherd on the Trending 55 Hot Seat, that full discussion can be found below.
– Kyle Moore, Trending 55 Newsroom