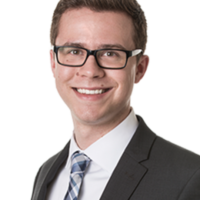 According to new financial returns, after the UCP government removed the cap on auto insurance premiums, profits for insurance companies skyrocketed and continue to do so.
Intact Financial Corp. reported an increase in gross operating profits of 48 percent, reaching a record setting $411 million in the third quarter. Large dividend payouts to shareholders, financed by increased premiums and reduced payouts in insurance claims were approved by the company according to the Alberta NDP.
NDP MLA for Edmonton-West Henday, Jon Carson says Alberta has one of the highest, if not the fastest growing auto insurance rates in the country. "The government should be focused on actually reducing these premiums and not purely focused on the profitably of these insurance companies." Carson says he thinks the UCP should focus on putting the cap to zero percent on as we are in the middle of a pandemic with Albertans already struggling.
Carson says one of the NDP's biggest concerns is the UCP putting a cap on premiums for motor vehicle accident injuries. Carson says concussion compensation has been capped at just over $5,000, so they moved it into the minor injury regulations. "For the government to say that their injury should be capped at just $5,000, it's not right." Carson stated the UCP's decision will remove the right for people to sue for fair compensation when injured with a concussion.
Carson says people should watch their rates over the next year to see what happens as changes are implemented to see if there are reductions in their premiums.
-Erika Rolling, Trending 55 Newsroom