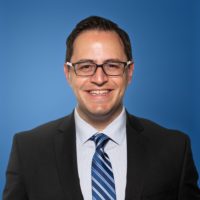 The province has announced a new bursary to help low income Albertans get into post-secondary schools.
Advanced Education Minister Demetrios Nicolaides says the New Beginning Bursary will help thousands of students over the next three years.
"The real and driver and necessity for doing this is for individuals that are facing significant financial challenges or hardships should not have those hardships stand in the way of them getting a post-secondary credential, certificate, diploma, or other credential and creating a better future for themselves so that's why we've called it the new beginnings bursary."
The bursary will begin supporting students in the 2022-23 academic year and will not have to be repaid as a typical loan would be.
Nicolaides says this bursary is also targeted at students studying in key economic sectors.
"Where quite simply put, we need to see more graduates in those areas. That includes areas where there's a lot of economic growth such as in film, television, tech, agriculture, energy, all of these areas that are experiencing a lot of growth and are critical to the strength of our economy."
You can hear our full Hot Seat interview with the Minister below.
– Kyle Moore, Trending 55 Newsroom