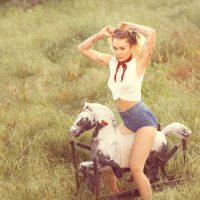 Miley Cyrus'  twerking days are over. She's tucked the pasties to the back of her drawers. The "Wrecking Ball" singer claimed she's a whole new woman in the new issue of Billboard, and she tells the magazine her upcoming album will be completely different from anything we've heard from her in the past.
This new album steps away from the sound of Bangerz because Cyrus felt she needed to distance herself from the misogyny that tends to come with the "hip-hop scene."
"My record is political, but the sound bite doesn't stop there…I want to talk to people in a compassionate, understanding way – which people aren't doing."
"I like talking to people that don't agree with me, but I don't think I can do that in an aggressive way," she explained. "I don't think those people are going to listen to me when I'm sitting there in nipple pasties."
She's also stepped away from partying, she's gone sober. "I like to surround myself with people that make me want to get better, more evolved, open. And I was noticing, it's not the people that are stoned…I want to be super clear and sharp, because I know exactly where I want to be."
Her new song, Malibu, will be available May 11.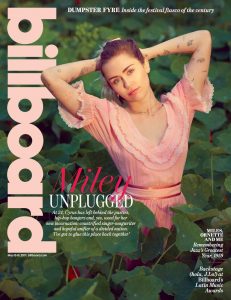 (photo credit: Billboard)