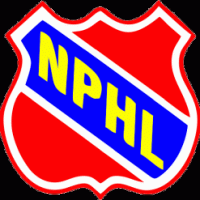 The North Peace Hockey League has announced their award winners for the 2019-20 season.
Taking home the award for league MVP is Grande Prairie Athletics goaltender Kiefer Smiley. He posted an 8-2 record and lead the league with a 2.68 GAA and was also named as the league's top goalie.
Rookie of the year honours went to Christian Kenny of the Grimshaw Huskies. He lead the team in scoring with 21 points in 15 games.
Faron Duthie of the Dawson Creek Canucks has been named the coach of the year. The Canucks had the league's best record at 15-1-2 for 32 points.
The Most Gentlemany Player is Pat Rowan of the Falher Pirates. His 21 points was third on the Pirates and he only had 7 PIMs during the season.
On the blueline, Alan Mazur of the Grimshaw Huskies was named the top defenceman.
The league All-Star teams were also announced. Named to the first team was goaltender Kiefer Smiley (Grande Prairie), defencemen Alan Mazur (Grimshaw) and Kevin Swales (Dawson Creek) and the forwards are Braden Crone (Grande Prairie), Morgan MacLean (Falher) and Brett Norman (Dawson Creek).
The second team All-Stars are goaltender Braden Gamble (Manning), defencemen Riley Boomgaarden (Grande Prairie) and Reid Campbell (Dawson Creek) while the forwards are Owen LeClare (Dawson Creek), Kevin Hope (Dawson Creek) and Ty Wiebe (Grimshaw).
– Kyle Moore, Trending 55 Newsroom.