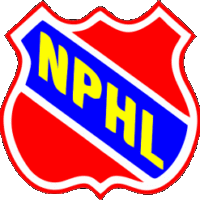 For the first time in almost 70 years, there will not be a North Peace Hockey League season.
League president Jack McAvoy says the health restrictions brought on by the pandemic made it logistically difficult to have a regular season take place.
"We couldn't start right in the fall, so we thought maybe we could go a little later. Three teams thought maybe we could start in January, but after this last go round with COVID we don't know when we're gonna be able to start again."
Despite the cancellation for this season, McAvoy says they're committed to returning to a full schedule for the 2021-22 season.
He adds that he doesn't expect any teams to have to fold because of this.
"Every year that we start, we never know who's coming and who's going. It's harder and harder to have senior hockey, but I'm quite sure that everybody will be back next year. It creates a lot of activity for a lot of communities and I think it's a good thing. I'm not concerned about that, they'll be a North Peace Hockey League next year."
McAvoy says it was a unanimous decision by all the teams to cancel the season.
You can listen to our full interview with McAvoy below.
– Kyle Moore, Trending 55 Newsroom