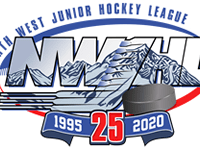 The list of sporting events that have been either cancelled or postponed due to the coronavirus outbreak has now hit the Peace Region.
The NWJHL has announced that the championship series between the North Peace Navigators and the Fort St. John Huskies will be postponed until further notice.
Game one was supposed to be in Fort St. John on Friday night, game two was scheduled for Saturday night in Peace River.
This coming after Hockey Canada announced on Thursday that all sanctioned events would be postponed because of the pandemic.
The NHL and MLB postponed play earlier in the day, while the NBA announced their postponement on Wednesday night.
– Kyle Moore, Trending 55 Newsroom