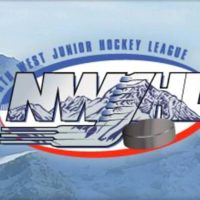 The NWJHL is ready for their regular season to begin this weekend.
League president Michael Mercredi tells the Trending 55 Newsroom that getting fans back in the buildings will be the most important thing for the league this season.
"They provide an atmosphere for the players to turn it up a notch and a lot of the games help fund the teams road games. So it's very important that the fans get in the buildings this year and follow the REP programs with entrance to the games."
The North Peace Navigators are one team that's involved in the Province's Restrictions Exemption Program, which means fans will need to provide proof of vaccination against COVID or proof of a negative rapid test to attend games.
We also talked with Mercredi about possible expansion teams coming to the league in the future and he says La Crete and Edson are some communities the league has been in discussions with.
"Just with timing and ice availability, it didn't happen this year, but we will continue to work with communities that step forward to expand out to other regions. It's very important to always welcome other communities in that the teams and the league deem feasible to continue on with the travel and the logistics and everything."
You can listen to our full interview with Mercredi below.
– Kyle Moore, Trending 55 Newsroom