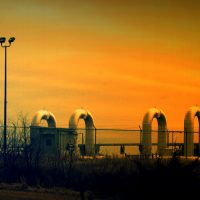 The Alberta government is lifting mandatory oil production limits that were imposed at the beginning of January thanks to an increase in oil prices.
Alberta premier Rachel Notley announced on Wednesday she will be lifting the daily cap by 75,000 barrels a day to a total of 3.63 million daily.
"We're not out of the woods yet, but this temporary measure is working," Notley said. "While it hasn't been easy, companies big and small have stepped up to help us work through this short-term crisis while we work on longer-term solutions, like our investment in rail and our continued fight for pipelines."
Under the altered rules, the first 10,000 barrels produced by a company a day remain exempt from any limits. That leaves only 28 out of more than 300 Alberta oil producers affected.