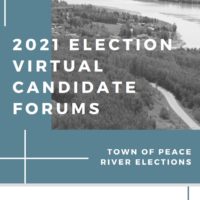 Amber Armstrong joined the River Country Facebook Page & Morning Wheelhouse to discuss the upcoming online forums that her and a group of Peace River citizens arranged for the next couple of weeks. (Listen to part of the interview at the bottom of the page)
With 3 Mayoral Candidates and 20 running for council, she felt that it was important that residents of Peace River be informed on things like platforms, and the goals of each individual candidate.
All 3 mayoral candidates have agreed to be part of the first forum, which takes place on Tuesday, September 28th.
The zoom session will be recorded and later posted onto social media platforms like the Peace Region Politics Page on Facebook.
13 of the 20 councilor candidates have agreed to participate in other sessions planned for October.
Here is the session schedule: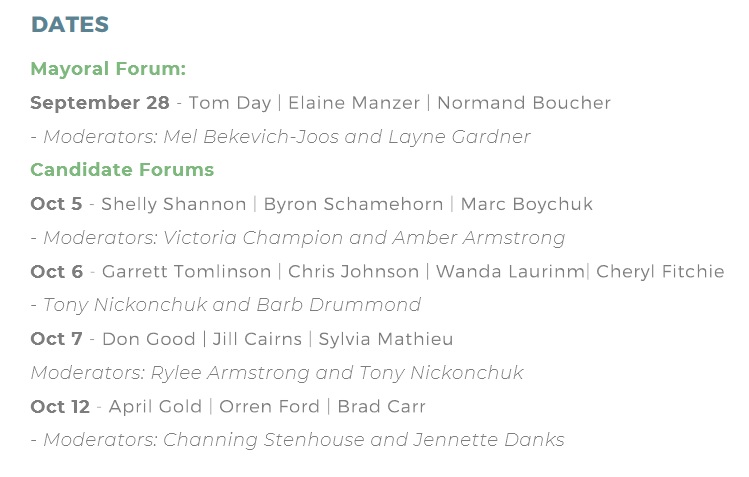 Here is part of my Facebook Live chat with Amber Armstrong:
-Damien Gnass, The Morning Wheelhouse