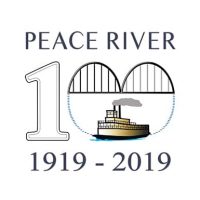 The Peace River Municipal Library & Peace River Museum, Archives and Mackenzie Centre have a couple celebrations coming up in the next few days.
On Friday the museum will be launching their new display that focuses on life in Peace River over the last 100 years.
They welcome the public to stop by from 6-to-8pm.
Peace River 100 swag will be available for purchase.
The Peace River Municipal Library is celebrating their 85th anniversary.
The library is hosting an event on Tuesday, May 21st from 11:30-to-1:30.
They'll be revealing their new layout, along with an art exhibit that features the centennial logo submissions.
The next Town of Peace River 100 event goes on Saturday, June 15th, when Riverfront Park will be home to a free outdoor concert.
– Damien Gnass, Trending 55