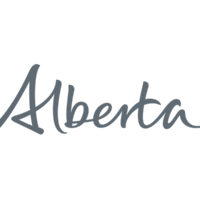 In the 2021/2022 fiscal year, 14 projects received grants through the Community Facility Enhancement Program Large funding stream, for a total of $6.5 million, while 74 projects received a total of $4.1 million through the CFEP Small stream.
The initiative provides matching funding to help non-profits pull other sources of funding to upgrade, redevelop, acquire or build public-use community facilities. The applicant must contribute an amount equal to or exceeding a CFEP grant request towards the expenses of their project. The matching funding may be cash, donated labour, equipment or materials, all of which must be specifically related to the project.
For the 2021/2022 fiscal year approved projects include:
increasing access to tennis, skiing, skateboarding and biking parks
creating community hubs with wraparound services for newcomer organizations and children support services
supporting various shelters and food banks to expand their space
supporting arts organizations to find a home
The funding comes in two streams; CFEP Small funding stream and CFEP Large funding stream.
The Community Facility Enhancement Program helped three projects in the Peace Region in 2021 with the small funding stream:
Peace River's Springfield Parent Advisory Council received a cheque of $69,293 in September 2021 for a new playground, tentatively installed July 2022.
Falher's Busy Bee Daycare received $10,000 for facility upgrades thanks to the Smoky River Childcare Society.
La Crete's Recreation Society got $72,952 for site construction for La Crete Outdoor Multi-Courts.
For all the details on eligibility and how to apply click here.
-Erika Rolling, Trending 55 Newsroom