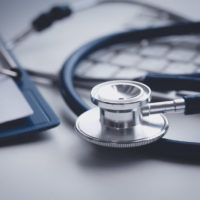 The Peace River School Division Board has sent letters to partnering municipalities and the Minister of Health on the grounds of Alberta Health Services not renewing a long-time child and adolescent psychiatrist's contract, who provided services to children in need of them in the school divisions area.
Letters sent out highlighted the Student Mental Health and Wellness Survey that was issued to students in grades 7-12 and all staff and parents in February 2021. The division ran the survey after hearing from all three groups about the lack of access to services and supports related to mental health and received 1800 replies.
PRSD's Board says students need to be mentally healthy to learn and reach their full potential. In a statement on their website it reads: " Not having access to these services will be a detriment to our students and communities." in regards to Dr. Soper's contract ending.
The contract for Dr. Paul Soper expired on December 31, 2021 and AHS has not given indication of plans to fill the vacant psychiatrist position in the northwest as of January 6, 2022.
Children that were using Dr. Soper's services were advised to book follow-up appointments with their family doctor.
-Erika Rolling, Trending 55 Newsroom