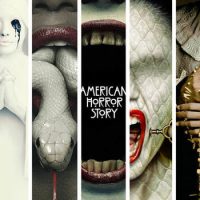 Ryan Murphy shared a photo to his Instagram this weekend that had fans of his series American Horror Story asking, Wtf?
We are currently waiting on the announcement of the official theme for the upcoming 10th season, which Murphy began teasing earlier this year. We know the season will see the return of Evan Peters and Sarah Paulson, Macaulay Culkin was also added to the cast. This weekend, Murphy shared a photo of none other than…The Rubber Man, with the caption "Coming Soon…"
BUT WHAT DOES IT MEAN!?
View this post on Instagram