Stevie De La Rose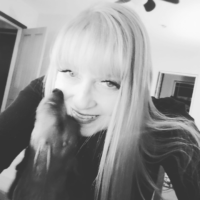 I grew up in Montreal with eight brothers.  That was a fun adventure all on its own, but my life's musical adventures include a few years playing in a Fleetwood Mac tribute band. Of course, I was Stevie…I already had the name!
After hearing my whole life that I have a voice for radio, I decided to jump in.
I have done radio and voiceover work here in Alberta and Manitoba and BC and am thrilled to now be on air in the Peace & Mackenzie regions with you.
I enjoy interacting with people (tune in and give me a call!), sharing stories about my two kids "Boy 1" and "Boy 2," and doing what I do best  – TALK!

Stevie`s interview with the Manning Skating Club. Three contestants are running for King and Queen of the Carnival going on this weekend. Stevie, RC-KIX
Continue Reading »