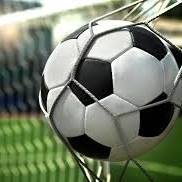 The Peace River Soccer Association has their fundamentals festival coming up on April 19.
John Clubb, manager of grassroots development with the Alberta Soccer Association, says this event is mainly about getting more coaches involved with youth soccer in the community.
"The Preferred Training Model is what we're demonstrating, and it's a station rotation approach. We're trying to make coaching more user friendly as such. By doing station rotation, we're partnering coaches to they learn off each other."
Clubb says they want to help create a fun environment for soccer in the community.
"Children have fun when the environment is fun, and the environment is fun when the coach is confident, relaxed and having fun. If a coach is chasing games or results, then that misses the fun. We need to encourage more coaches to come in and participate and enjoy the coaching."
This festival requires 8-16 Coaches on April 19 from 9am – 3:15pm.
There's no Fees, and you will walk away from this Coach session with a Coach certification.
Call 780-625-8412 for more info.
– Kyle Moore, Trending 55 Newsroom